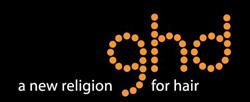 GHD hair products is an amazing collection of products which lets you style without fear with heat. The world's first hair beauty program designed for heat-styling occasions (from hairdryers to styling irons and beyond). These GHD products will cleanse & nourish, protect, style and finish your hair beautifully!
Each product contains ingredients that work with heat, ensuring your hair remains protected, nourished and looking fantastic before, during and after heat-styling. Now you can take full advantage of heat, without worrying about damage.
You can find all the products in our new arrivals!