Introducing Sophist o Twist Type Velour Eur-O-Twists!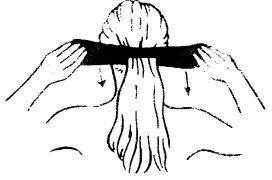 The newest thing to healthy hair styling, is the Eur-o-Twist!
At Stuff4Beauty, we have in an assortment of colors of these great, new styling hair products. They are made of wires that are covered in velor cloth. You can use the Eur-o-Twist to make various styles for your hair. While using this product, you will not damage your hair! Clips and pins can often damage your hair, but the Eur-o-Twist is safe.

This product can be used to make a Eur-o-Twist bun, french twist, pony twist or double bun! It's a great and fun way to create natural wave and curls in your hair without rollers! The instructions come with every set. Sophist o Twist type Eur-o-twists is for women of all ages!

Turn your hair style into a luxurious look, in simply minutes! What a stunning ability!
Making Products Easier to Find:
Have you ever found it difficult to find a certain product on our site? Well, the Sitemap makes that easier!
As always, take care of your hair!
Stuff4Beauty