Do you tease and tease your hair everyday just to spray it and leave the house with helmet head? Volumized hair is the new trend causing people to buy massive amounts of hair product and over layer it in their hair. Trends come and go but big hairdos are here to stay, as skirts are getting shorter our hair is getting higher. Everyone wants a style that lasts without the stiffness Osis Freeze Fix is the hairspray with a blast of power. It has super strong hold but can be easily brushed out. It is invigorated with anti-oxidants and UV protection, perfect for you girls that can't leave the house without full hair and makeup even in the scorching heat of summer.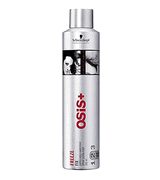 Enjoy Thirsty Thursday!
Ashley
Stuff4Beauty.com
Tip of the Day!!!
For a perfectly polished manicure take acetone to your nails before applying polish this will help the polish adhere to the nail and last longer. Always follow with top coat.