Hot summer temperatures are soon to be here to stay for awhile. Regular once a week deep conditioning is important for all hair types especially if your hair is chemically treated, damaged.
Even if you have normal hair, you should deep condition at least once a month. Deep conditioning improves hair structure, elasticity and shine. Deep conditioning works best if you clarify your hair first with a good clarifying shampoo. Apply the deep conditioner of your choice and leave it on! Apply it and then take a nice long relaxing bath! If you do not have time to take a bath, apply it and then shave your legs. Give the conditioner plenty of time to work. You can even apply it and put a shower cap on, get out of the shower for about 20 minutes. The secret is to leave the conditioner on for some time to allow it to penetrate.
After clarifying your hair once a week or once a month, try one of these deep conditioners:


Joico K-Pak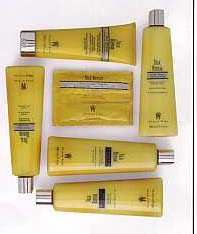 Graham Webb Slk Repair


Matrix Sleek Look Deep Moisture Masque


Healthy Sexy Hair Soy Salvation Deep Treatment Hair Masque
These are just a few deep conditioners for your hair that we can suggest. There are many more quality deep conditioners available from your friends here at Stuff4Beauty.
This week get $3 off your entire order over $85 and free shipping. See our Weekly Specials for details!
Stuff4Beauty