Caroline Sipp of Washington DC is our lucky winner this month in the Stuff4Beauty Monthly Giveaway! Every single month we give away a beauty package valued at $100 to $200 and it is absolutely FREE to enter and if you win like Caroline did, it is 100% free to receive your package!
Isn't she beautiful?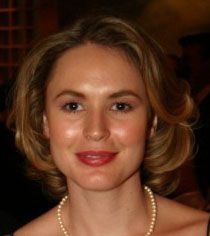 Congratulations again to Caroline and good luck to all those who enter in June 2006!