We Were Asked:
I have extremely fine and naturally curly hair. Texture has dramaticaly changed. The hair is very dry, thin, and difficult to style. The hair is now grey. Most styling products are to heavy or sticky or lack the ability to encourage the curl. Help!!
We Answered:

Matrix Biolage VolumaTherapie Bodifying Shampoo and Matrix Biolage VolumaTherapie Bodifying Conditioner is your first step to making your hair healthy! If you are looking for a way to make styling your hair easier, I think Loreals new Texture Expert line of products could be right up your alley, The Densite Thickening Primer might just be what you are looking for. When used with Loreal Texture Expert Volume Elevation Volumizing Serum, you should find your hair more manageable. From your description I think these products might have been made for your hair.
Don't Forget About Our Monthly Give-a-Way!
Our March 2008 Winner!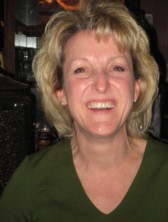 Congratulations!
Jody of Willoughby, OH
How would you like to be the winner for April? Well, keep reading! Our Monthly Give-a-Way is completely, 100% free! You can win products valued between $100-$200 retail, guaranteed! This Give-a-way is for United States residents only. But wait, still curious? Why not go to our information page, to view more details?
Monthy Give-a-Way Details