We Were Asked:
I have very coarse, dry, curly med/short length hair. It frizzes really bad in humidity.
We Answered:
I think that DevaCare products would be best suited for your hair. We have thousands of repeat customers who rave about Deva products and what they have done for their hair.
Firstly, I would suggest the DevaCare NoPoo. DevaCare's NoPoo is a non-lathering, conditioning cleanser. This product will help to smooth down unnecessary frizz, while also helping to bring health back into your curls. The NoPoo is enriched with vitamin C and orange peel extract. If your hair is color treated, this product will not only prevent frizz, but it will also slow color fading.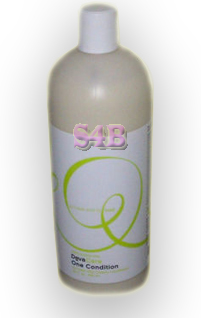 If you need an additional conditioning agent for your hair, I would suggest the DevaCare One Condition. This conditioner will add even more moisture to your hair, and will also help to protect your hair from color fading.
For a styling agent, I would recommend to you the DevaCare Arc AnGell. This is a great gel that allows you to defrizz your hair, with style! This is a clear, lightweight, vitamin C enriched gel. It dissolves instantaneously when it is applied to wet hair and holds curls without feeling stiff or sticky! This product has a medium to strong hold factor.
Do you have a beauty question you need an answer to? Do you know what products are suited for your hair?
We can help you too! 
Best of luck finding the products you need for your hair, everyone!
Alayna
Stuff4Beauty