Stuff4Beauty is pleased to present you with the new Matrix Rejuvatherapie line of products! Do you blow dry daily, use your flat iron, have chemical services or subject your hair to environmental factors? All these things can add years to your hair's true age. Also, as your hair gets older it loses the ability to absorb and retain the essential nutrients it needs. This results in dull, lifeless hair.
Do you want your hair to look and feel more youthful? This new line of products are formulated with a nutrient-enriched blend of Omega-3 rich Camelina Oil, super-antioxidant Lycopene and strengthening Rice Protein! Your hair will be left feeling stronger, more supple, and shiny.
Protect your hair against daily environmental damage that can age hair prematurely. Try these three new products and let us know what you think!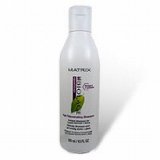 Matrix Biolage Rejuvatherapie Age Rejuvenating Shampoo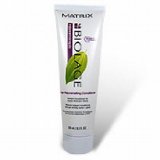 Matrix Biolage Rejuvatherapie Age Rejuvenating Conditioner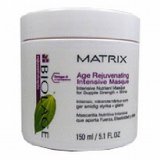 Matrix Biolage Rejuvatherapie Age Rejuvenating Intensive Masque