Stuff4Beauty always recommends consulting with your stylist before coloring your hair. You will be glad you did. We offer many brands of color here at Stuff4beauty. If you should find a shade you like, please have your stylist apply it for you.
We have made it easier for you to choose your professional hair color on our site!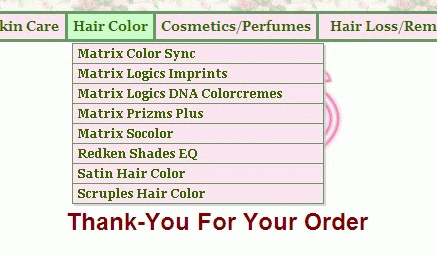 To do this, look at the top of any page of our site and put your mouse over the words hair color. A menu will drop down and you will be able to click on the hair color line of your choice!
We just added Redken Shades EQ for you to purchase. Is there a brand you wish we had?
Barb
Stuff4Beauty