Congratulations to
NurseDinaNicole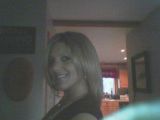 who is our "most active" product reviewer for Feb 2006!!
Thanks to NurseDinaNicole we have some great hair product reviews added to our new hair product reviews section! We are going to be sending her a wonderful package of hair products to try! Have you recently tried a new product? Do you have a favorite product? Visit our Review webpage and add your opinion! If you do not see the product you like on the page you can suggest one! Be sure to check your spam box after you register to write a review to confirm your registration!
Ok, we can hardly keep up with all the new products coming out, but are doing our best and we have added lots of new products in Feb If you know of a new product that is out and do not see it in our store, please let us know! All comments are welcome anytime!
Stuff4Beauty