July is finally here and here we are! Over the past couple of weeks we've added and added new products to the site. Our discontinued section is continually growing! And to prove that our beloved discontinued section has grown, check out our new Goldwell products. We'd mainly like to direct your attention to the Goldwell Trendline products. Such as Goldwell Trendline Straightener Extreme.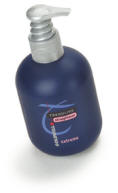 Goldwell Trendline Straightener Extreme
You might be interested to know that we've recently added a new product line designed just for men. GYM, otherwise known as Gentlemen's Youth Maintenance, is a new product line for the revolution of grooming care for men.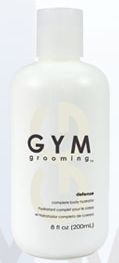 GYM Defense Complete Body Hydrator
The GYM Defense Complete Body Hydrator is just one out of twelve GYM products that we have available. And remember, if there is something that we don't have that you want, you can always call or email to request your desired product. We hope that you can find everything you want and need with only a simple click away on our frequently updated sitemap.
Another new product line new to Stuff4Beauty is Bonacure! So do you feel like your hair needs a fix up? Look no further. Our Bonacure line has what your hair is crying out for. Help. And now that we've come upon a hot summer, protect your hair with Bonacure Sun Protect Spray.



Bonacure Sun Protect Spray
Are you looking for some way to prepare your body for the beach? We have what you need. Bibo's How Sweet It Is is an exfoliation wash for your entire body. And believe me, you'll love it. You feel as though you have new skin and you'll want to show it off.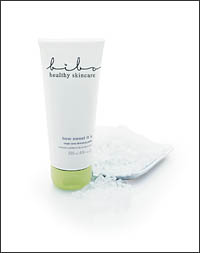 Graham Webb Bibo How Sweet It Is
Looking for sun-soaked, back from the beach hair? KMS Solar Highlighter will do the job. Just simply put in your hair and the sun does the rest. It doesn't get any easier than that!



KMS Solar Powered Highlighter
And I will remind you that you can place an order 24/7, 7 days a week over our website. Or if you'd rather call, one of us would be more than happy to take your order. Our hours are 12 o'clock/noon to 11 p.m. central time. We're always happy to help our customers. So feel free to call or order online. Our toll free number is 1-866-458-4441.
Sincerely,
Cassie and the rest of the staff at Stuff4Beauty Inc.