Alterna never disappoints when it comes to new and improved products, and we just added a few more to this already incredible line.

Alterna Bamboo Style Boho Waves Tousled Texture Mist is weightless and the perfect product to add texture. It has color hold technology that will protect and nourish hair and also keep your hair color looking fresh.

Alterna Bamboo Style Cleanse Extend Translucent Dry Shampoo is used to absorb excess oils and and impurities. This dry shampoo will give you second day hair that looks just as fantastic as the day before.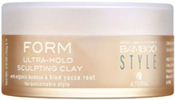 Alterna Bamboo Style Form Ultra Hold Sculpting Clay will hold your wonderful sculpted hair into place all day long. This product will add envied texture and definition.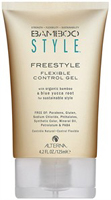 Alterna Bamboo Style Freestyle Flexible Control Gel is long lasting and flexible. This amazing product will also nourish hair, and it's great for any type of hair. Try it!
Alterna Bamboo Style Shape Moldable Texture Paste
will distribute through hair without trouble and allows for texture, flexibility, and awesome hold. It will protect your hair color and leave your hair looking incredible!

Alterna Bamboo Style Texturizing Body Boost Liquid Powder is a dust like powder that adds volume, definition, texture, separation, lift, and a light control without feeling stiff or sticky.
Click any of the above pictures or links and get your Alterna Bamboo Style products today!
Sincerely,
The Caring Staff at Stuff4Beauty