Here we are again…adding more products to our ever growing website. We are excited to give you the run down on what we have newly added.
We now have the requested Redken products added to our new product page, and here's a little bit of information about these products:
Redken All Soft Gold Glimmer is a protective shine spray for dry/brittle hair. This spray will give your hair beautiful shine and long lasting softness and frizz control we all desire.


Redken All Soft Gold Glimmer
Redken All Soft Velvet Whip is just as wonderful as it sounds! Not only does it provide supple softness to your dry/brittle hair, it supplies thermal protection and a shiny finish.


Redken All Soft Velvet Whip
New to the site would also be the newest CHI and Pureology products.
Pureology Supersmooth is a thermal protectant that is humidity resistant. Provides anti-breakage technology to curl or straighten hair to give you incredible style.


Pureology SuperSmooth
CHI Nourishing Intensive Hydrating Silk Bath is a creamy formula to pamper your hair with a moisture rich lather that you'll enjoy.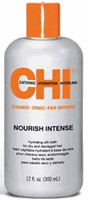 CHI Nourishing Intensive Hydrating Silk Bath
Are you an Genie Instant Line Smoother fan? Then maybe you'd be interested in another one of our newly added products by Estee Lauder. Introducing the new Estee Lauder Perfectionist [CP+]! This product is like an invisible liquid bandage, filling in wrinkles. Formulated with Poly-Collagen Peptides and and Biosync Activating Complex, lifting away the look of deep wrinkles faster than ever before. Day one you'll see that instantly the length, depth, and number of wrinkles is reduced by nearly 36%! By week one you'll notice that you're deeper wrinkles look leveled out, and collagen reproduction is magnified! By the first month you'll see that there is a significant reduction is size and number of wrinkles. Skin looks clearer, fresh, healthy, and skintone is more even. You would use this every morning on a clean face and neck, applying before you moisturize. Pay special attention to the deeper wrinkles.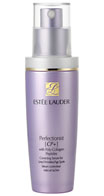 Estee Lauder Perfectionist CP+ Correcting Serum
Until next time,
Cassie at Stuff4Beauty