New Redken Urban Experiment!
Redken Laboratories was founded in 1960. Redken was built on an idea. The idea that they could manufacturer high performance products that were gentle to a persons skin and hair. Paula Kent, an entrepreneurial American actress was the sole owner until 1993. In 1993, L'Oreal purchased Redken and has continued to steer the Redken line into a direction that will have forever revolutionized the hair care industry!
Redken's Urban Experiment includes 4 different products for hair styling. There is the Grit Wax, Velvet Gelatine, Nylon Clay, and Enamel Gel. Each one of these new products from Redken has a different angle on styling. Analyzing each product will help you decide which would be best for your hair styling needs.
Urban Experiment 4 Grit Wax
The Grit Wax is a starch infused styling aid. The style you can expect from this product is a sort of gritty, second day look. Since each of these products are based on a fabric, the texture of the Grit Wax is compared to corduroy. This product carries an oriental aroma of red pepper.
How to Apply: The manufacturer recommends the use of this product when your hair is dry for gritty, gathered pieces.
Urban Experiment 7 Velvet Gelatine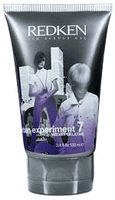 Another product to consider is the Urban Experiment 7 Velvet Gelatine. The Velvet Gelatine is silk infused! When used properly, a cushioned thickness should show vibrantly in your style. Velour is the styling fabric incorporated into this innovative styling aid, with a hint of gourmand rhubarb for a delicate fragrance.
How to Apply: Redken recommends that you work the Velvet Gelatine into damp, towel dried hair. Once applied, blow dry for a velvety finish!
Urban Experiment 13 Nylon Clay
What would you say if your hair had a yarn feel to it after styling? Well, from the reviews and comments of other people, you can spin your hair into twisted twines with subdued luster when using Redken's new Urban Experiment 13 Nylon Clay! The Nylon Clay is infused with Nylon for good shaping ability. Nylon Clay's texture is yarn while the subtle scent flowing from your hair will be an incense coriander.
How to Apply: Weave this product through damp, towel dried hair for twisted twines!
Urban Experiment 26 Enamel Gel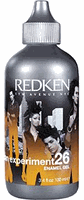 Lastly, we bring to you the introduction of hard core styling at it's best! Redken's last Urban Experiment product is the Enamel Gel. The Enamel Gel is polyurethane infused. Polyurethane is a polymer used for good abrasion and resistance, which makes it perfect for this last styling aid. The purpose of the Enamel Gel is for hard core spikes and drastic effects. The texture is a patent leather, making your style shockingly stunning and incredibly strong. An alluring industrial clove scent embellishes this strikingly bold product!
How to Apply: Plaster and shape aggressively through damp hair!
Mother's Day Special
In light of Mother's Day, Stuff4Beauty is offering a new special! Any order over $100 shipping to a physical address to any of the USA 48 states until 12 pm Sunday will receive an automatic $5 off your entire order and still get free shipping!
The end of the week is almost here everyone!
Alayna
Stuff4Beauty