We are please to announce that we now have our Dec 2006 giveaway winner!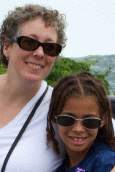 Congratulations to Renee of Hyde Park, MA!
Renee is the recipient of a FREE beauty package from us! She entered our December 2006 hair products giveaway and was chosen randomly out of 1000's of entries.
Thank-you to all who entered and good luck to all in Jan 2007 as we prepare to give away another beauty package!