We have chosen our November Beauty Package Giveaway Winner. We drew the winner on the night of Nov 30th and emailed the winner. Unfortunately we still have not received a confirmation back. Check your emails, it could be you! If we do not receive a confirmation in 14 days from the day of the drawing, we will be choosing another winner from the November entries. Hopefully this will not happen, but it is in the rules posted on the entry page.
Good Luck to All for the December drawing.
Stuff4Beauty
UPDATE DEC 15, 2005: At midnight tonight if we still do not hear from the winner we drew for the November giveaway, we will be drawing another winner from the November entries. Please check your emails!
UPDATE DEC 19, 2005: We have our November winner!
She is: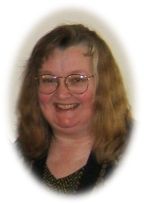 Corinne Blauvelt of Waukesha, WI
We are going to be sending out a beauty package to Corinne right away…………. and it is 100% free! Congratulations to Corinne and once again good luck to all for the December Drawing!
Stuff4beauty