NEW to Stuff4Beauty!
We are pleased to introduce the POWER of PUMPKIN to you!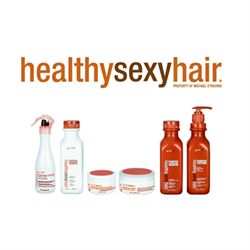 Healthy Sexy Hair Pumpkin…the naturally complete, everyday natural hair therapy! Excellent for all hair types and everyday use.
Healthy Sexy Hair Pumpkin products:

Promotes healing, stimulates circulation and provides nourishment to hair

Delivers a multitude of Natural Fruit Acids and Minerals

Provides protein building Amino Acids

Pumpkin Enzymes contain the highest source of Beta Carotene and Vitamins to combat oxidation and free radical damage
Try PUMPKIN today!
Not only does Stuff4Beauty bring you the newest, latest hair products out on the market today, we also have 1000's of your old time favorite Discontinued Hair Products Unlike other sites that offer out of stock products, we only offer what we stock!! If there is a product you are in search of, you can now Request It! and our product specialist team will go above and beyond the call of duty to find it for you!