The All About – Dandruff!
Everyone has some amount of
dandruff
, however for some it is more noticeable than others. What is dandruff, you ask? Dandruff is mysterious, because there is no commonly agreed theory about what causes dandruff. It is suspected that nearly
97%
of the population will at some point in their lives, have dandruff. Dandruff is most commonly found between the ages of
12 and 80
. Skin sheds every
twenty-four days
for most people and dandruff is the result of the normal growing process.
Dandruff is a natural occurrence which happens as your scalp sheds dead skin cells. Everyone has some degree of dandruff, however when it becomes excessive and noticeable, then it is time to look for the root cause and investigate how to best treat it.
Common Causes of Dandruff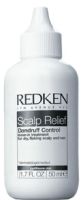 Our bodies shed their dead skin cells all the time; the same is true for our scalp. However, when your scalp is shedding too many skin cells at one time, then you begin to have very noticeable dandruff. Often when you develop excessive dandruff your scalp begins to itch. By scratching your scalp you remove more skin cells and worsen your dandruff symptoms. There are available products that can help reduce both itchy tendencies and the dandruff itself. Redken offers a treatment entitled Redken Dandruff Control Leave-in Treatment that soothes and hydrates the scalp. Applying this to the affected areas up to four times a day will improve the health of your scalp. Distribute this product evenly and do not rinse.
Internal Causes are as follows:
Hormonal Imbalance – A disease due to a disorder of the endocrine system.
Poor Health – Not taking care of your body adequately, providing it the nutrients and vitamins needed to function properly.
Poor Hygiene – Infrequent washing and bathing.
Allergic Hypersensitive – An allergic reaction.
Lack of Rest – Allowing your body the proper amount of rest to function beneficially.
Emotional Stress – The feeling of being suddenly overwhelmed by the tasks of your everyday life.
Excessive Consumption of sugar, fat, and startch – Eating foods in which contain overzealous amounts of sugar, fat, and startch.
Improper Nutrition – Not enough of the daily amount of nutrients your body needs to function.
Heredity Predisposition – Susceptibility to a genetic disease. May or may not result in actual development of the disease.
External Causes are as follows:
Excessive use of hair sprays and gels – Overusing hair care products that may not be intended for repetitious use.
Inadequate use of hair color – Improperly using hair color, by leaving in too long or other contributing factors.
Improper use of hot hair curlers or curling irons – Using heat products on hair for an extended period of time may cause damage.
Cold weather and dry indoor heating – Scalp is deprived of moisture, which can result in a dry scalp or dandruff.
Infrequent shampooing of the hair – Build up that is not removed on a regular basis can contribute to the factors of dandruff.
The most common causes of dandruff include the following: poor hygiene, excessive amounts of perspiration, hormonal imbalances, and excessive stress.
The Most Common Treatments for Dandruff
Circulation
There are many ways to improve upon the circulation to your scalp. Here, we will let you in on a few tips. Improving the circulation in your scalp can help treat dandruff naturally. Exercising daily is a great way to improve circulation not only in your scalp, but throughout your body. Doing this in fresh air allows your scalp to breathe. Brushing your hair with an adequate brush can also be very beneficial to the circulation of your scalp. Do not overbrush your hair, for that can damage your scalp and make the dandruff worse. Using an alternative method of cold and hot water can also help your scalp. The different temperatures invoke your scalp to respond, making the circulation more active. Also, be careful of harsh hair care products that may damage your hair. Overusing a product can often be more damaging than helpful.
Food
It is said that products with sulfur are beneficial for your scalp. Cutting a fresh onion in half and lightly massaging the scalp with it can appear strange, but it is said it works! Washing your hair once a week with a sulfur based soap has also been proven helpful. However, keep in mind that hair products which contain alcohol often dry out the scalp, and will only further the damage of dandruff. Eating plenty of B vitamins in your diet can also be helpful. Eggs and cabbage provide a great source of vitamin B6, which play an important role in controlling dandruff. Good fats which are found in nuts and flax seed will also help to promote a healthier scalp.
Shampooing
While there is no cure for dandruff, there are many ways in which it can be treated and controlled. The first thing to try is a shampoo which will clean your hair but will not over dry your scalp. By washing your hair daily with a good shampoo you may find your dandruff disappears. If you are unsure of a product that will help balance out the oils of your hair, you can always fill out a product help form from Stuff4Beauty.com.
If shampooing your hair daily does not work then you will want to try a dandruff shampoo. There are many dandruff shampoos currently on the market which may work for your hair. Finding the right dandruff shampoo for you is merely a case of trial and error. There are many hair-care manufacturers which understand the need for dandruff shampoos and have worked exceedingly hard to bring your hair to a healthier state. Redken has an assortment of dandruff products for you to choose from. Redken's Dandruff Control Shampoo and Conditioner are a specialized treatment that will help control your dandruff. They combat the symptoms of dandruff while also gently detangling and moisturizing your hair for a healthy, clean, soft finish. Redken also offers a dandruff shampoo for men! This shampoo is entitled Redken For Men Retaliate Anti-Dandruff Shampoo. This is a shampoo for itchy, flaky scalp. With the power to control itch, the pyrithione zinc enriched formula will gently cleanse and control dandruff to clarify your hair and scalp.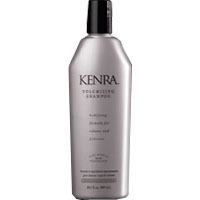 Other shampoo's to try, consist of Kenra's Dandruff Shampoo and Biosilk's Dandruff Control Shampoo. Kenra's Dandruff Shampoo is a medicated anti-dandruff shampoo that will relieve itching and flaking of the scalp. An ultra-gentle formula leave hair feeling silky and manageable. This product should prevent any further damage from dandruff and is also good for seborrheic dermatitis. Biosilk's Dandruff Control Shampoo is a prescriptive shampoo for dandruff. A deep cleansing action using a combination of herbs and botanicals will help in soothing the irritated scalp. An extract of peppermint menthol will help to cool and calm the feeling of your scalp.
If you're looking for a conditioner to try, Biosilk has a Dandruff Control Conditioner (goes with the Dandruff Control Shampoo), that will also treat the symptoms of dandruff. The Biosilk Dandruff Control Conditioner is a scalp and hair treatment. This product helps to heal the itching side effect of dandruff while also soothing the scalp with herbs and botanicals. The Control Conditioner will also help to maintain healthy levels of moisure in both your hair and scalp.
If you have tried each of the shampoos listed above and yet have not had any relief from your dandruff, or it has gotten worse, you should seek the help of a dermatologist. A dermatologist might prescribe for you a special shampoo containing a mild steroid. If you cannot see a dermatologist, you can always ask your stylist or family physician for more input.
While there are many causes and treatments for excessive dandruff you should always remember that the shedding of skin cells from your scalp is a natural occurrence. However, when it becomes excessive then it is time to look for the root cause and ways to control it.
Have a fantastic week everyone!
Alayna
Stuff4Beauty.com